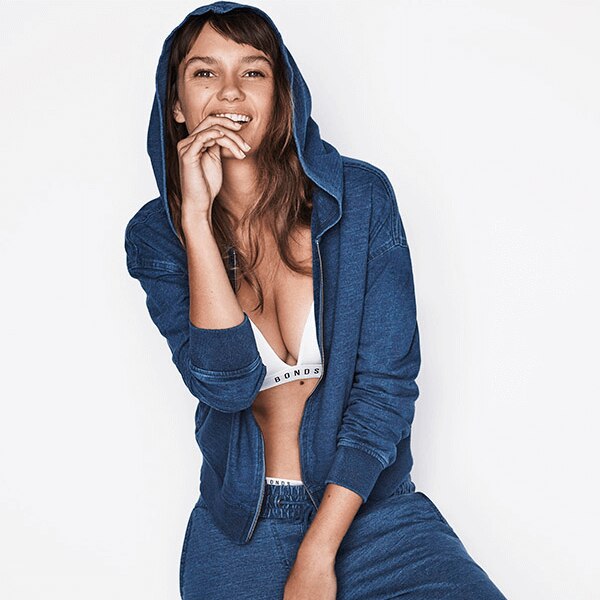 Behind the seams on Re-Loved: our first recycled range (and there's plenty more recycled collections coming down the pipeline).
Worried about waste? Us too. That's why we created a new range in early 2019 that breathes fresh life into 'waste fabric', by turning it into comfy sweats and tees that do good, look good and feel good.
Each piece in our new Re-Loved range is made from yarn blended with cotton fabric off-cuts, so what was once destined for landfill will now fill Aussie wardrobes instead. Textile waste is a huge problem in our industry. Re-Loved uses a minimum of 30% recycled cotton, transforming fabric off-cuts into men's and women's denim-wash terry hoodies, trackies, pullovers and basic cotton tees. In fact, in creating the range we've recycled 9.5 tonnes of cotton fabric off-cuts. Why? Because fabric belongs in wardrobes, not landfill.
"The Re-Loved range echoes Bonds' greater commitment to a kinder future. We are not 100% there yet but we are making changes and are committed to continuing to work to reduce waste," says Kelly McBride, Bonds' Head of Marketing.
Here at Bonds, Re-Loved is only the beginning. When it comes to minimising our impact on the environment, we've got big plans. Watch this space to be the first in the know about more eco-friendly Bonds ranges coming to a store near you soon.