Five Minutes with Accessories Designer Poppy Lissiman
people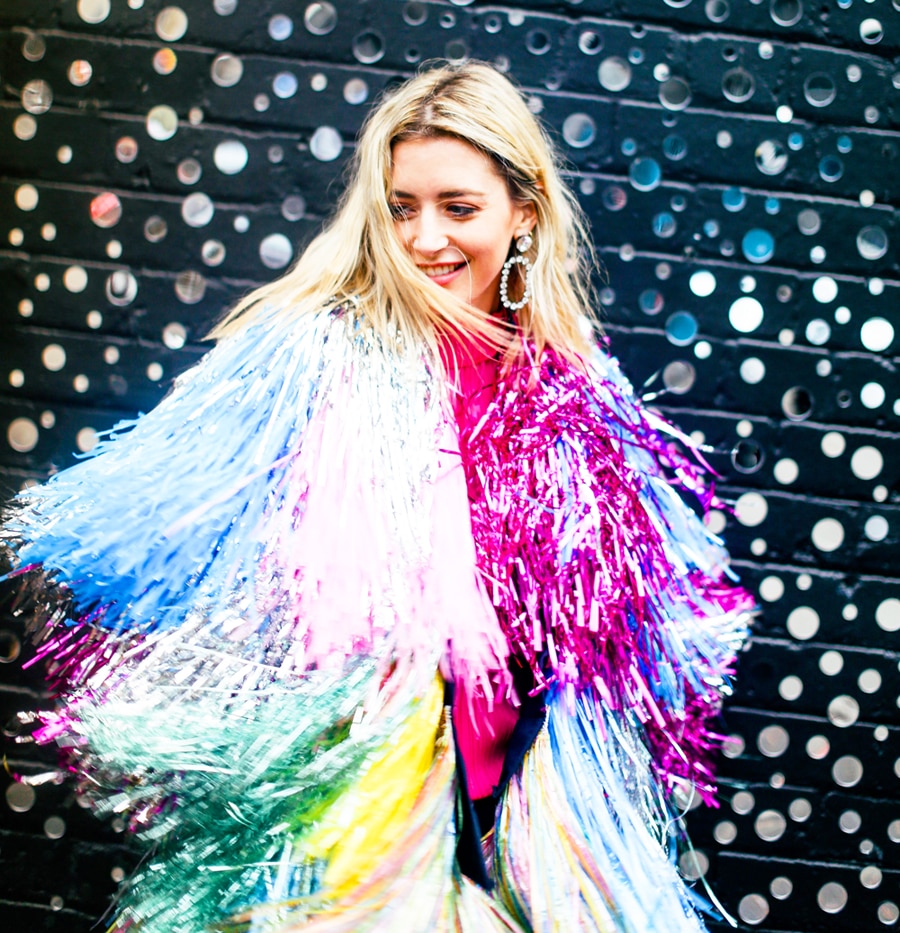 When it comes to who is designing accessories the It-crowd are donning, we only have to look in our own backyard to find the answer. Originally hailing from Western Australia, Poppy Lissiman is one heck of a talented thing. Not only did she launch her namesake label in 2008, her cult clutch bags and sunglasses are TAKING over the world! Okay, not literally but they are being worn by the likes of Gigi and Bella Hadid and influencer Caroline Vreeland, and that's basically the same thing. So, just who is the cool girl behind the brand loved by the cool girls? We found out...
How did your journey into fashion and design first begin?
My mum taught me to sew when I was about 10 years old. I started off making quilts for my cats, and by the time I was about 12 I had progressed onto making clothes for myself.
When did you decide to focus on accessories, specifically clutches, and sunglasses?
I started my ready to wear line in 2008, and in 2014 I decided to switch solely to accessories. I started off with just clutch bags for the first season and six months later I launched my first eyewear collection. Best decision I ever made!
If you could describe your design aesthetic in five words, what would they be?
Colourful, comfortable, left of centre.
Your accessories have developed a cult following internationally. What has been your biggest career highlight to date?
When I first started my clutches Leandra Medine from Man Repeller wore one to a Dior show and they blew up online immediately. I was in New York a few weeks later and had dinner with her - that was a pretty special moment because she totally opened the brand up to a global market. More recently being featured in the January 2018 edition of Australian Vogue and shooting with them was very special.
What was the idea behind your clutch design for Bonds?
This clutch is like an all-star mash-up of the best selling clutches I have ever done. I wanted to create something which obviously tied in with the Valentine's Day theme but was an original version of so many of our classic styles we have done in the past. Do you have any advice for those who aspire to design accessories?
Don't try and be a jack of all trades and master of none, specialise in one area then grow from there. Accessories are so vastly different from one category to another it's hard to spread your time across all of the areas and do them really well without lots of help and time.
Which Bonds item can't you live without?
Literally, all my undies and g strings are Bonds. All the non-Bonds lacey, expensive underwear which I have been given as gifts still have their tags on them. To pick a favourite item would be too hard because I love them all!
Why should every Bonds girl rush to stores to get your limited-edition clutch?
The clutch comes in a beautiful custom Poppy Lissiman x Bonds box, which kind of looks like a box of chocolates - so its good guilt-free alternative to a box of Valentine's Day chocolates and not just because of the calories - all my accessories are animal cruelty-free! WANT TO OWN A POPPY LISSIMAN X BONDS CLUTCH?
Easy! Simply spend $79 on any Bonds full-priced item in-store only and receive a FREE Poppy Lissiman x Bonds clutch (pictured, above) with your purchase.
Limited edition, only while stocks last. Available in these Bonds stores only: Chadstone Melbourne Central Pacific Fair Sydney Pitt Street Bondi Junction Doncaster Parramatta