SARAH ELLEN X BONDS: MEET OUR NEWEST GIRL CRUSH
people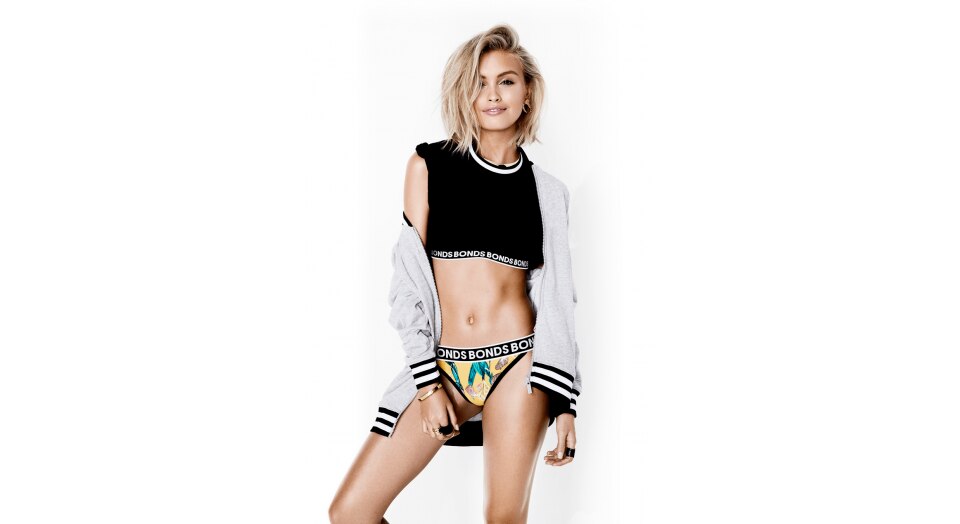 At just 19 years old, our newest Bonds babe has already racked up an impressive CV and an even more impressive social media following. Sarah Ellen, who shot to fame after her dancing eyebrow YouTube video went viral in 2013, has since risen to the ranks of actress (she's a former Neighbours star), model and founder and creative director of the fashion blog, PerksOfHer.com. Now she's fronting our latest A/W '17 range which she says is a "dream come true." We caught up with Sarah on the set of her Bonds photoshoot to get the lowdown on her favourite ways to chill out and what's next in her world.
Are you excited to work with Bonds?
Yes! I've worn Bonds since I was old enough to dress myself and grew up admiring their campaigns and the talent that starred in them.
How would you describe our latest A/W '17 range?
It's full of bold prints and retro sporty basics which can be worn together by clashing prints. There are so many styles and different ways to wear them, I personally love layering different styles.
What is your favourite piece from the latest A/W '17 collection?
I'd have to say my favourite piece is definitely the Hi Shine Bomber Jacket.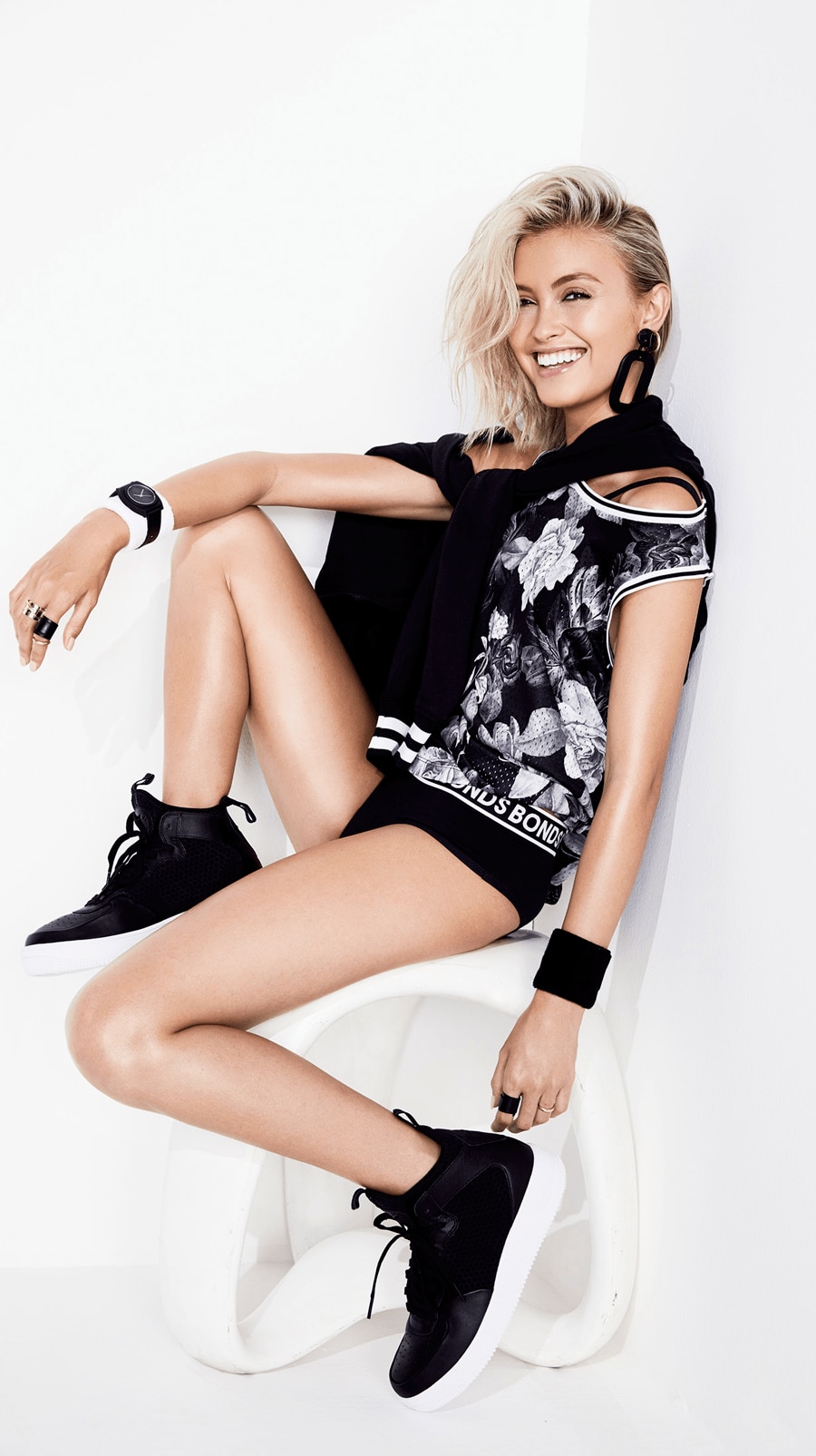 Product featured: Pop Ribs Basketball Tank in Ivy Rose Black, Pop Ribs Bomber and Cotton Hot Shortie.
What are your favourite things to do when you're not working?
I love vintage clothing so I visit the markets almost every weekend. If I'm not at the markets I'm probably by the beach enjoying some good company or a good book.
How do you like to relax?
I usually try to mediate or go to a yoga session, especially if I'm feeling a little stressed.
What's your favourite travel destination?
It can be hard to choose one but maybe Paris in the summer, it's magical.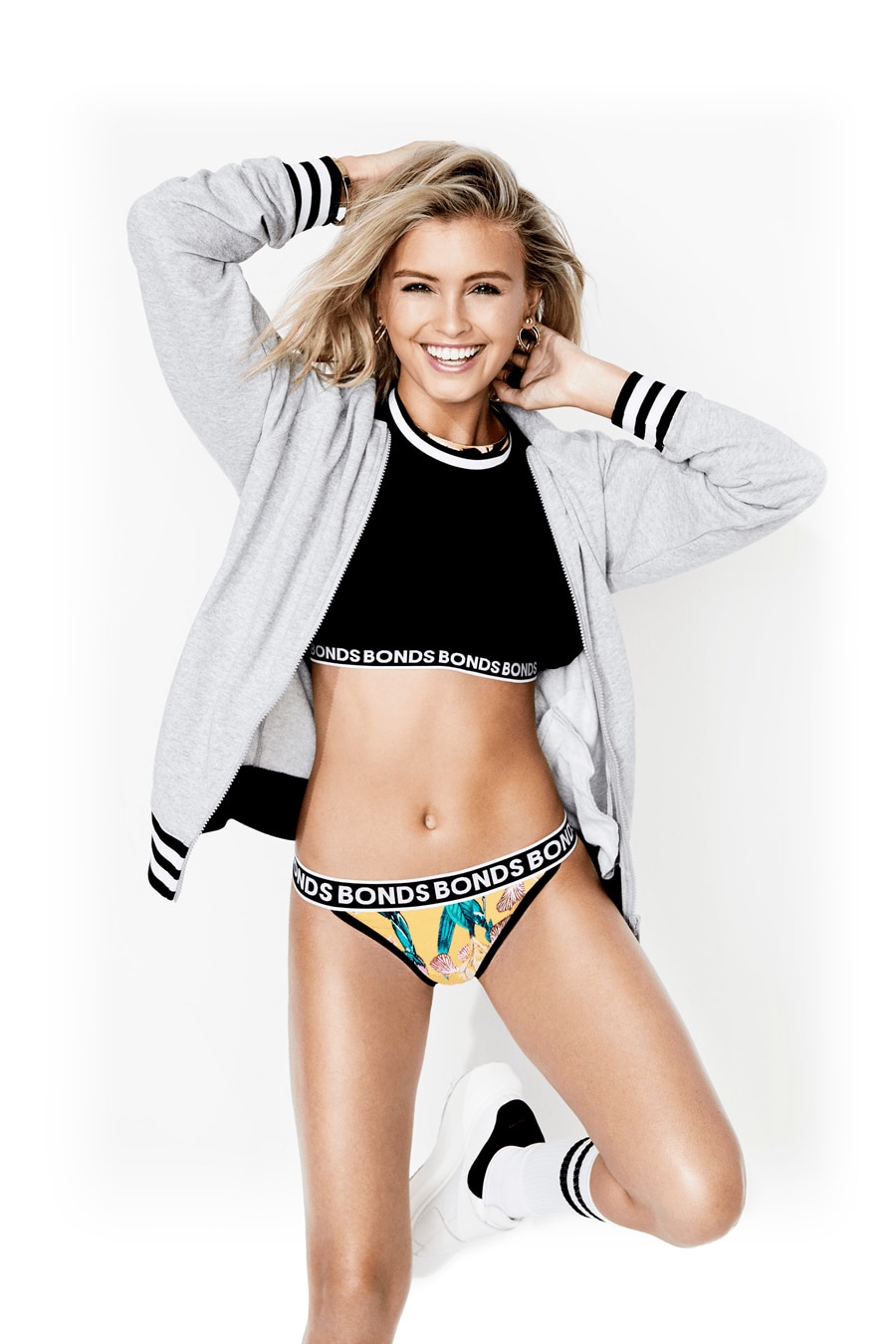 Product featured: Pop Ribs Bomber (coming soon - stay tuned!), String Skimpy in English Blooms, and Pop Ribs Tee.
Who is your style icon?
My style icon would have to be Alexa Chung, she's very effortless but always chic.
What's your favourite meal?
Definitely sushi!
What's your favourite make-up look?
The no-makeup makeup look.
Product featured: Pop Ribs Hi Shine Bomber in Ivy Rose Luxe Red, Bikini in Stone Roses Red and Crop Stone Roses Red.
Right now you're in LA for pilot season, have you had a lot of experience with auditions and do you find the process daunting?
The process isn't as daunting as it used to be. I've really fallen in love with acting over the last year and when I'm doing something I love I feel comfortable and excited, rather than nervous.
What's up next for Sarah Ellen?
I'm looking forward to working on some exciting creative projects this year both locally and internationally. I really love acting and this is a major priority for me at the moment. Right now I'm in LA and soon I'll be heading to the international fashion weeks.