Hit the beach this summer in the boldest way possible with our new Bonds x Funskull limited range of boardies. Designed exclusively for Bonds by Aussie artist, Elliott Routledge, this colourful collection of men's and kids' board shorts are guaranteed to make splash this summer!
When approaching what prints to incorporate, Routledge wanted each to "have their own character but all together to sit together harmoniously. They are all designed to be fun and bold, but ultimately wearable by anyone and everyone. Something you can wear at the beach, but also in other environments."
Crafted using quick-dry fabric, each pair of board shorts is made to be worn from the surf to the street. The design is also portable, where it can be folded up into itself making it perfect for throwing into the beach bag, suitcase or overnight bag. Other handy features include: a pocket with zipper (for safe storage of your essentials) and an elastic drawstring waist for a dive-friendly fit!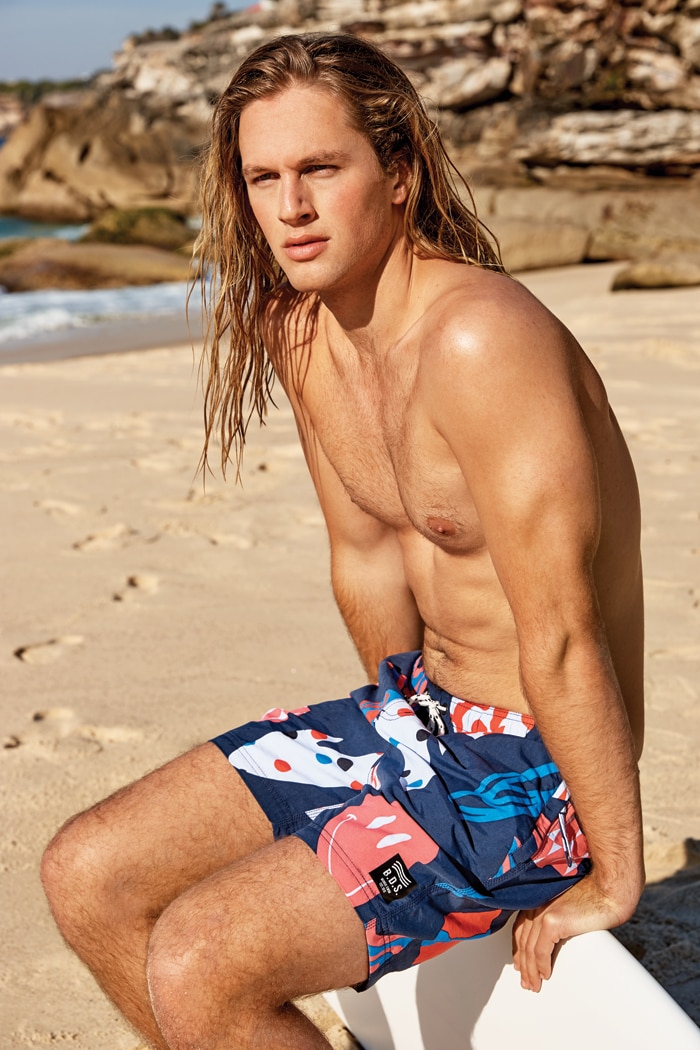 Perfect for the beach, pool or simply for playing cricket in the backyard, the range also includes mini-me designs so you can twin while you swim! What are you waiting for? add some bold colour to your summer with exclusive Funskull boardie prints by Bonds.