Feeling free and comfortable to be who you are as well as discovering and owning your own personal style has long been part of the Bonds DNA. So, when it came to who could help represent our latest Soft Sweats and Originals ranges, which is all about comfort-focused design and high-vibe versatility, we turned to the crew over at Camp Skateboarding, who run queer skate sessions and community events across Sydney. We recently caught up with them to ask what skateboarding has done for them, and what it means to feel truly comfortable.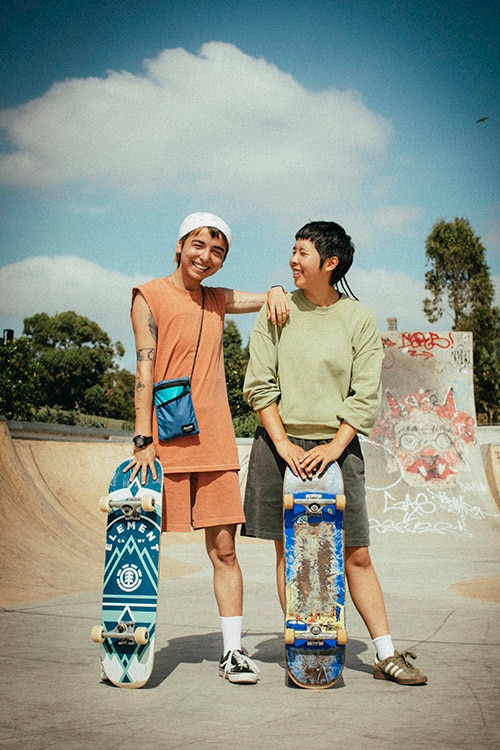 "When I skate I like to be comfortable, because obviously it's a very sweaty sport, so it's nice to have something that's just airy."
- Amaar, pictured left, above.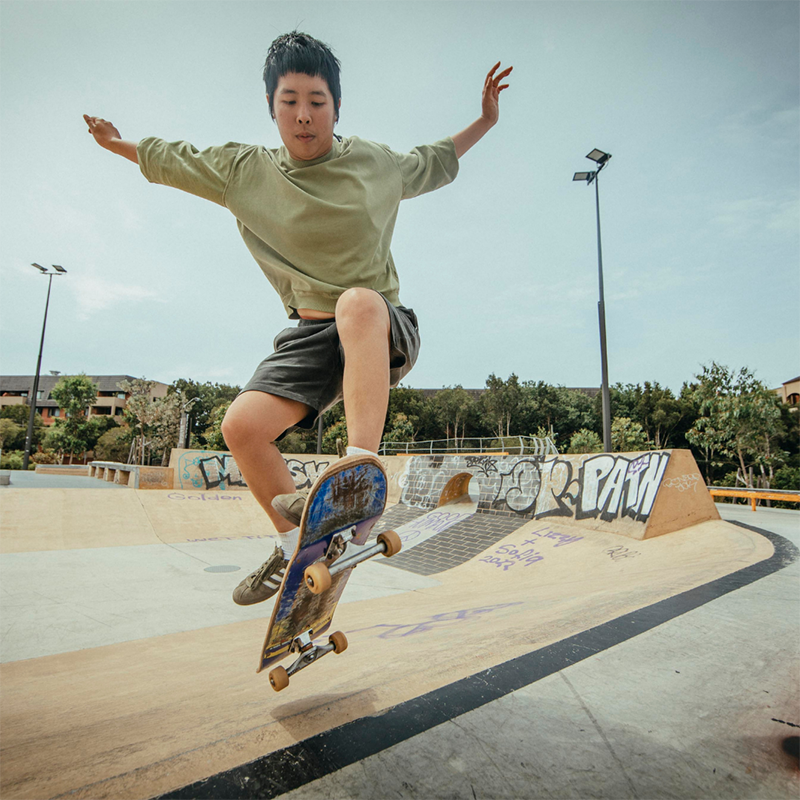 "Skateboarding gives me autonomy, freedom, and connection. I started Camp Skateboarding because I really wanted somewhere queer folks could feel safe in."
- Leo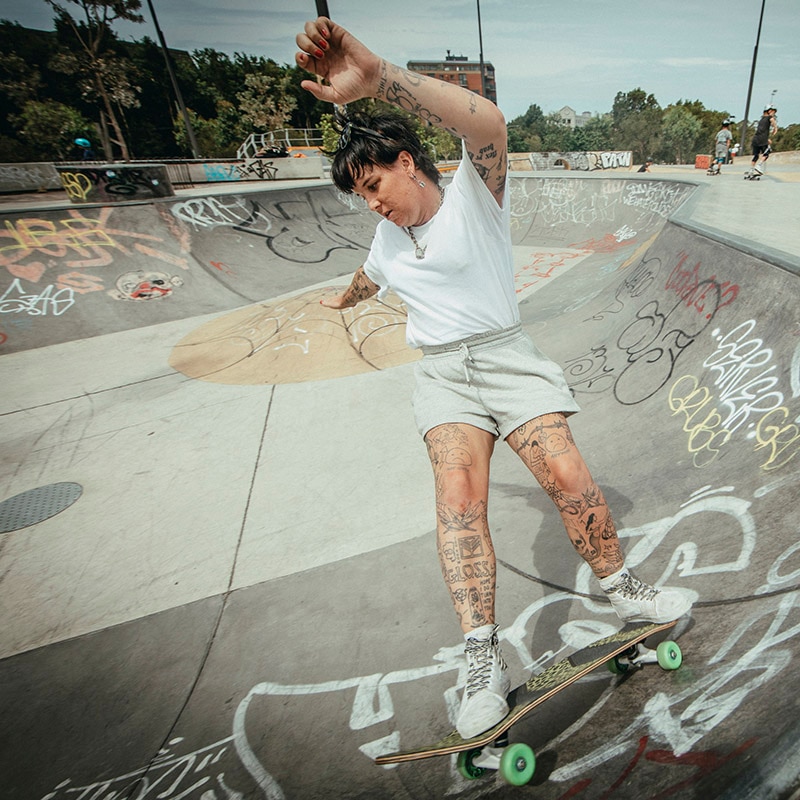 "I always skate best when I'm comfortable, and I'm most comfortable when I'm wearing a nice pair of baggy shorts, a big, flowy T-shirt. Something open, something light... where I can just be, and focus on what I'm doing.
- Naif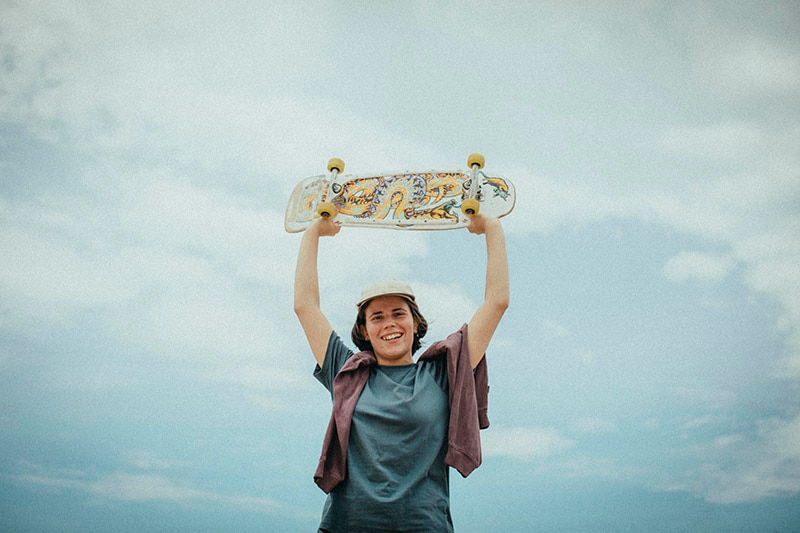 Made with 100% Aussie cotton jersey, with a peached finish for next level softness, our new Soft Sweats range includes shorts, pullovers, and joggers to keep you comfy from the couch to the court. Our Originals range features a variety of light to mid weight fabric tees, hoodies, pullovers, shorts and trackies that are both easy to wear and adaptable. Available in both women's and men's styles.