To help celebrate the launch of our Bonds Explorer range, we asked a few of our favourite Insta-travellers to pen a local's guide, featuring a few of their must-visit places. To kick off this series of Local's Guides, Laura McNamara of @theavocadofolk takes us on a journey with her family from Noosa to Mary Valley and back again.
With so much attention on the beautiful beaches and the vibing Noosa, just inland holds picturesque mountain formations, rainforests, rolling hills, lush green farmland and delicious local eateries and organic producers. Forty-five minutes from Noosa, we started our journey heading to Mary Valley. First stop was to fill up our fridge with local organic produce and our bellies with a farm to fork experience at Kandanga Farm Store, whilst the kids entertained themselves on the 'olden days' broken down tractor and running around the expansive lush lawn.
From here we couldn't pass the quaint Imbil skatepark, set under a beautiful canopy of trees and suitable for all skill levels. If skateparks aren't your thing take a drive to the Imbil lookout with 360-degree views of the Sunshine Coast, or travel the 26-km round trip through forests to Lake Borumba for a fresh dip and a relaxing moment in nature.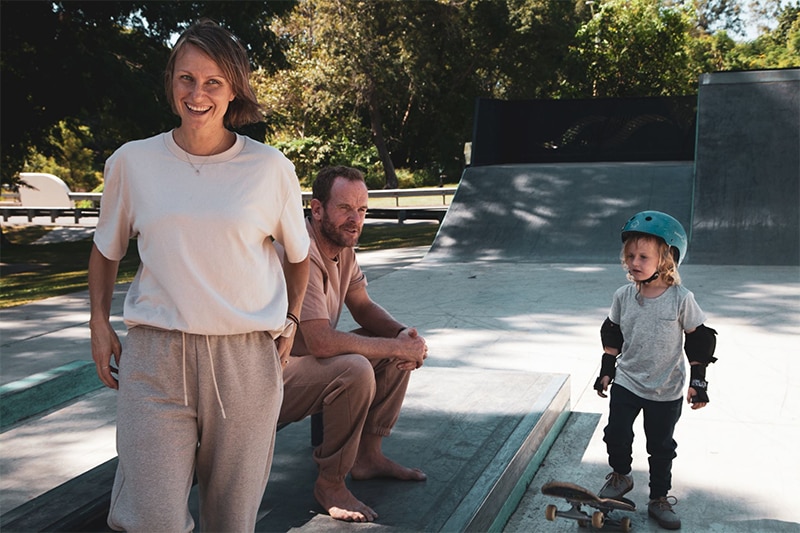 The drive to the next town and location, Kenilworth, is breathtaking in itself. There's a pullover spot mid way to bask in the view for just a moment before heading straight to Kenilworth Bakery. There you'll have to make a hard decision about what flavour donut to choose, especially with vegan and gluten-free options available. There's even a hot chocolate and ice cream sundae in a donut.
Next, it was time to find our spot for the night. Seven minutes out of Kenilworth was the 5-star reviewed Bluff Creek Campground, and it deserved every star. Set on 100 acres fronting the beautiful Mary River and permanent creek, you had a sense that you were the only ones there. The view on arrival gives you a good indication of how big the campground is, below, allowing you to get a sneak peak into the area you may wish to choose for the night or next few.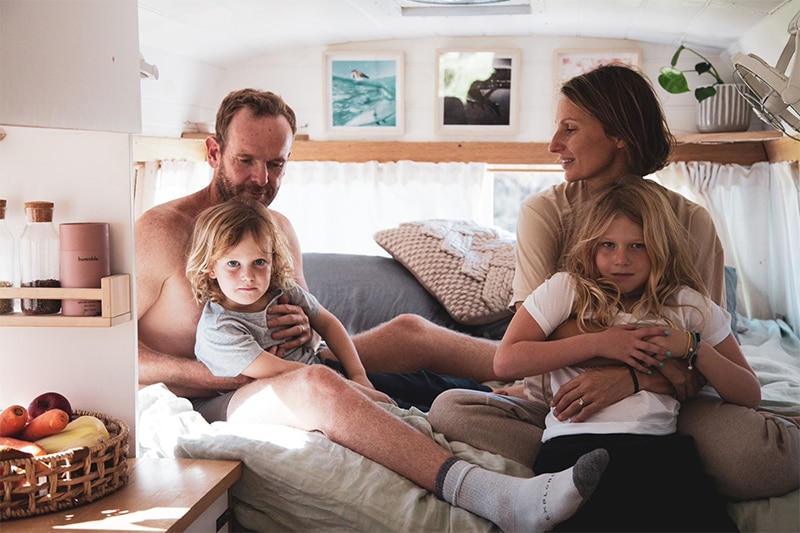 Each campsite is named with open campfires, some have tree swings, some set by the creek, some tucked away, surrounded by trees. Campfires are a must. Bring wood or there's plenty of land to explore and find some on the property. There's something memorable about sitting around the warmth of a fire, as the night falls, with cooler temps and stars slowly becoming visibly. The sense of privacy, peace and serenity leaves everyone's cup full.
On the other side of Kenilworth, it's worth the quick drive to stretch the legs and walk off all of the donut consumption by doing the Fig Tree Walk in the Imbil State Forest. Strolling through lush riverine rainforest and standing beneath magnificent 150-year-old Moreton Bay fig trees, it's a place that will ground you and bring you back to how extraordinary nature is. Accessible to all with information signs to learn about the forest's plants and animals which inhabit the area.
Looping back to Noosa there's one last stop not to be missed, Eumundi. The drive there alone is breathtaking with plenty of parks, Mary River and rest stops along the way. Make sure you are passing through on Wednesday and Saturday so that you can experience the famous local Eumundi Markets, open rain hail or shine.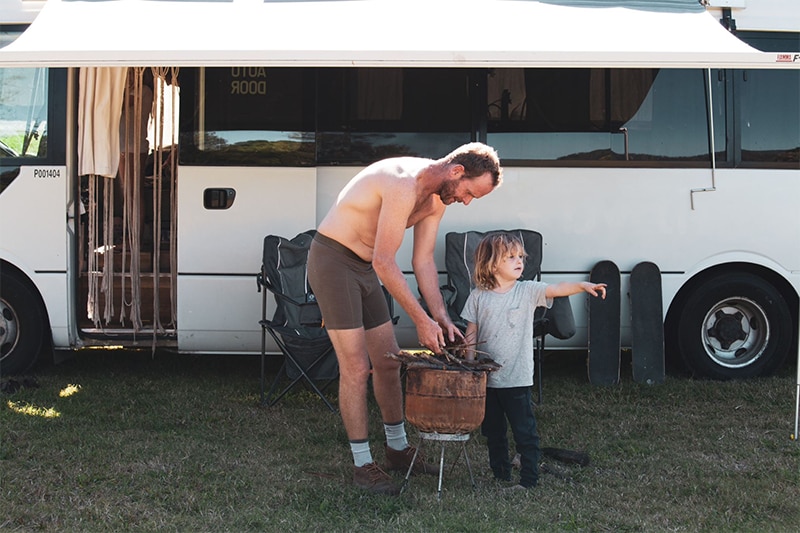 The markets are set over three massive sites renowned for its locally made artisan treasures and food. Meet the makers and make sure you come hungry because there's an abundance of delicious choices. They also have plenty of entertainment too with live music and street performers. The town itself it one to wander up and down the streets, and hit the beautiful and massive kids' playground.
This is only a tiny snippet as to what's available to explore in the beautiful hinterland of the Sunshine Coast. Get out and start your adventure today.

Written by Laura McNamara of @theavocadofolk.
Check out the new Bonds Explorer range for the family here.