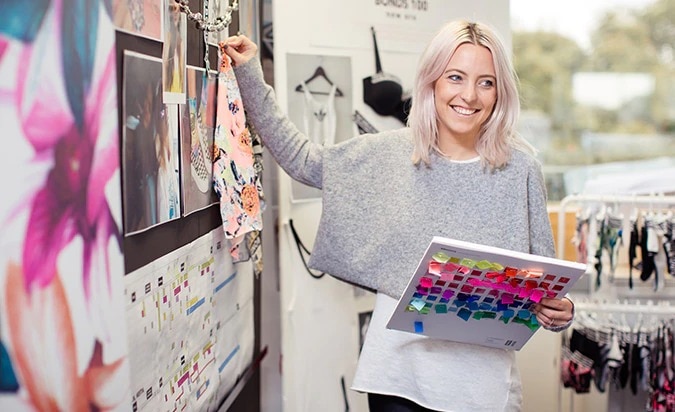 A BRIEF HISTORY
A lot can happen in 100 years. We know because this year, Bonds turns 100 years young. From our early beginnings in 1915, as a small manufacturer of women's hosiery to now as one of Australia's most iconic brands, we've shaped ourselves to fit the needs (and bodies) of Aussie families.
From the get-go we've done things a little differently. We were never a company of corporate suits in a stuffy boardroom but a company with our own sports teams, a marching band, a library and even a hairdresser in our early years! In fact, Australia's first industrial psychologists were also an important part of the Bonds family. And this approach was embodied in our company slogan, coined by George Bond himself; "We don't work for each other. We work with each other".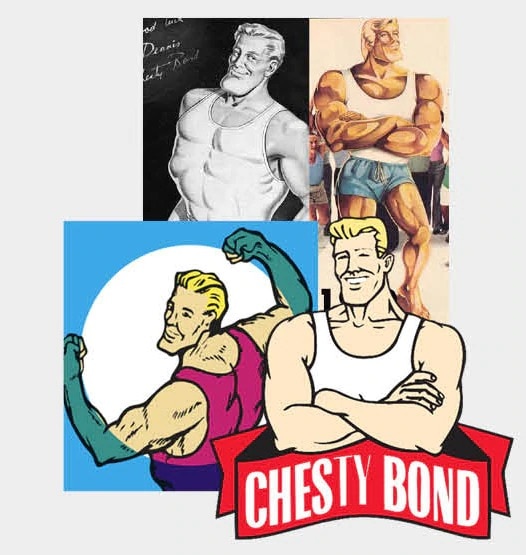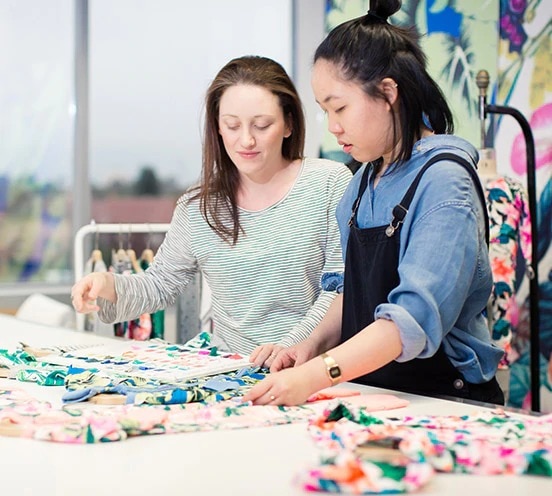 FROM SMALL BEGINNINGS
It's these humble beginnings that haven't just helped us to establish a benchmark in great quality, but have allowed us to play a proud role in Aussie history too. From providing Charles Kingsford-Smith and Charles Ulm with comfy undergarments for their record-setting flight across the Pacific in 1928 to dressing 120,000 volunteers at the 2000 Sydney Olympics in iconic uniforms that were as vibrant as the games themselves, we've come a long way over the last century.
We're the first thing you put on in the morning and the last thing you take off. And with the next century shaping up to be even more exciting than the last, one thing has never changed – from 8 seconds or 80 years old, Bonds is for everyone.
BLAST FROM THE PAST!

BLAST FROM THE PAST!

BLAST FROM THE PAST!

1915

Where it all began - Bonds is formed

1917

We begin manufacturing at our Redfern pilot plant

1918

We move to Mallett St, Camperdown

1920

Bonds start producing the Men's Athletic Singlet, otherwise known as the iconic Chesty

1921

'Bonds' is officially trademarked

1923

Our Wentworthville Spinning Mills are established

1928

Bonds Industries Ltd is formed

1932

We start producing the Bonds Baby Vest

1938

Our Men's Athletic Singlet is remarked as the Bonds Chesty

1955

Bonds starts making the Bonds Cottontails Full Brief

1962

Bonds develops its first Baby Wondersuit

1964

We become an official Olympic sponsor

1966

The 'Keenies' , our first Hipster brief, is developed

1972

The 100 Millionth Chesty is sold

1984

Our iconic 'It's Gotta Be Bonds' advertising campaign is launched

1987

Pacific Dunlop purchases Bonds

1990

The Chesty clocks up 250 million sales

1991

Bonds produce the Bonds Bodysuit

1999

Our Hipsters are relaunched

2000

We provide the uniforms for the Sydney Olympic volunteers

2001

Bonds Bras are launched

2001

Sarah Murdoch becomes a Bonds Ambassador

2002

Pat Rafter becomes a Bonds Ambassador

2003

The Female Chesty is introduced

2008

Our dance and performance tv ads hit the screens

2011

We open our Bonds Online shop

2011

Rachael Taylor becomes a Bonds Ambassador

2012

We begin delivering to New Zealand, Canada, United States, Singapore, Hong Kong SAR China and the United Kingdom

2012

Our very own Bonds Stores launch

2013

We open the our first Bonds Kids' Store

2015

We celebrate Bonds in a big way with our 100th birthday and our largest campaign ever, starring Bonds Ambassador Iggy Azalea

2016

We introduce the nation to 'The Boys' campaign, to remind blokes to upgrade their undies

2017

We make a splash with the launch of our Swim range for adults, kids and bubs

2018

Partnering up with The Reach Foundation, we set our sights on inspiring and empowering young people across Australia

2019

With game-changing cooling technology, we launch our innovative X-Temp undie range for men

2020

We kick off our partnership with LGBTQIA+ youth advocates, Minus18, by launching our first-ever Pride campaign

2020

In response to the COVID pandemic and bushfire crisis, we start producing face masks and donate over $1 million worth of clothing and undies to those who needed it most

2020

We begin our collaboration with Red Nose by launching Wondercool, the only baby clothing approved by them for safer sleep

2020

A new period in periods arrives with the launch of our leak-proof Bloody Comfy Period Undie range

2021

We celebrate 100 years of comfort with our iconic Bonds Chesty, reinvented in organic cotton

2021

Our map to a comfier future is revealed with the unveiling of our Planet Comfy online hub and 2030 sustainability goals