When I was asked to be the Bonds Sport Ambassador Legend Champion™, my first response was, 'Oh, boy. How will I break this to my husband?' 
Because while it's clear to you and me that I'm one of, if not Australia's most highly lauded, courageous, undefeated and inspiring athletic champions, and the clear and obvious choice for a sporting ambassador role, Hamish has long believed that he is the sporty one in our marriage. I know! I know.
It's super cute, and I play along with it to keep him happy, but no one would ever believe that he is even in the same postcode as me fitness power hero-wise. No one. Definitely not TV viewers, or Internet users, or people with good vision or a pulse.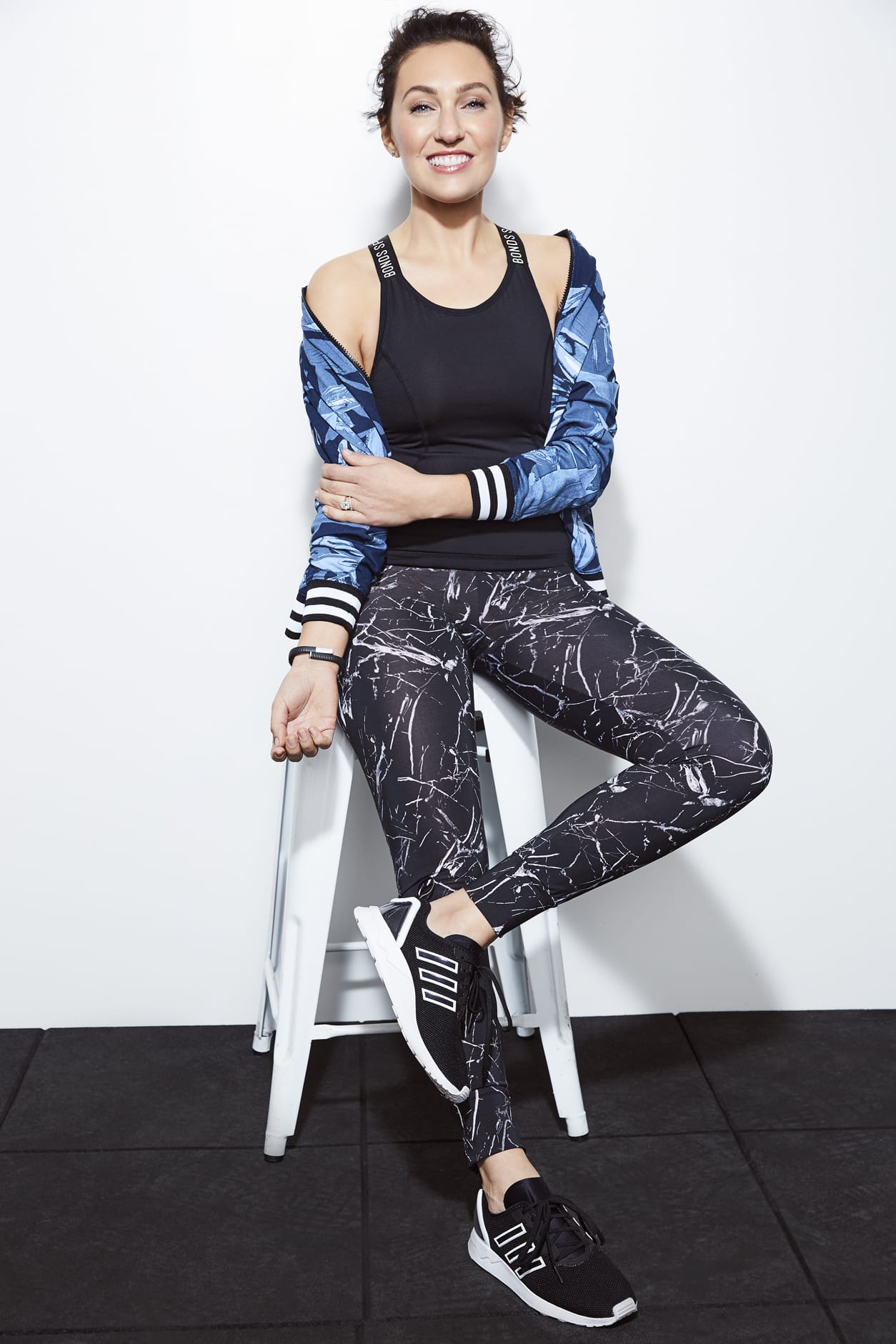 Anyway. Being the caring and thoughtful wife I am, I spoke at length to the Bonds team and asked if they could throw him a bone, (figuratively obviously, because lord knows he wouldn't be able to chase one and bring it back in real life without having a heart attack! Ha ha ha! ) and include him in the campaign, too.
They were adamant only one sporting hero was required, but I valiantly insisted that it was both of us, or neither.
Anyway. You've seen the ads; you know what happened. And so it appears I'm not only a sporting legend, but also a considerate and generous wife legend. A team player on AND off the field. A true sportsperson.
To celebrate the token involvement of my completely adorable husband, Hamish Blake, in this highly esteemed and serious sporting arena, I interviewed him…
Z: It must feel amazing being involved in this campaign, to be granted access to a world you are clearly so foreign to, and confused by, and overwhelmed in?
H: You're cute. In all seriousness though, whilst it would be easy to sit here and talk about how great I am at sports and how being the best has always come naturally to me, I would like to give props (like only the truly humble heroes do) to the special effects team behind the ad for making it look like I couldn't do skipping (sorry guys I tried to be bad but I just couldn't) and sometimes switching my head onto my wife's body to make it looked like I "was struggling". Great fun, and congrats guys, you made it look really, really real. For real.
[embed]https://www.youtube.com/watch?v=UtLTKCYrIDs&feature=youtu.be[/embed]
Z: As I coached you through the exercises during the shooting of the commercial, did you feel proud and impressed to have such an athletic wife who was also very kind and nurturing?
H: To be completely honest I only really remember one instance where you tried to assist me. It was during the Roman Rings segment (didn't make the final cut) where you threatened that if I didn't stick a triple somersault landing you'd "divorce my ass quicker than the time it will take for the judges to write down zero on their score cards". I also should point out, for future reference, I do not find the term "you horse's arse!" encouraging or motivational and I feel it was overused on the day some several hundred times.
Z: What do you say to those people who say you are not a worthy opponent for Zoë Foster Blake?
H: I try to remind them as a marriage we are not opponents and are in fact a team. Right? I mean, what do you think honey? You know we're not really trying to beat each other, right?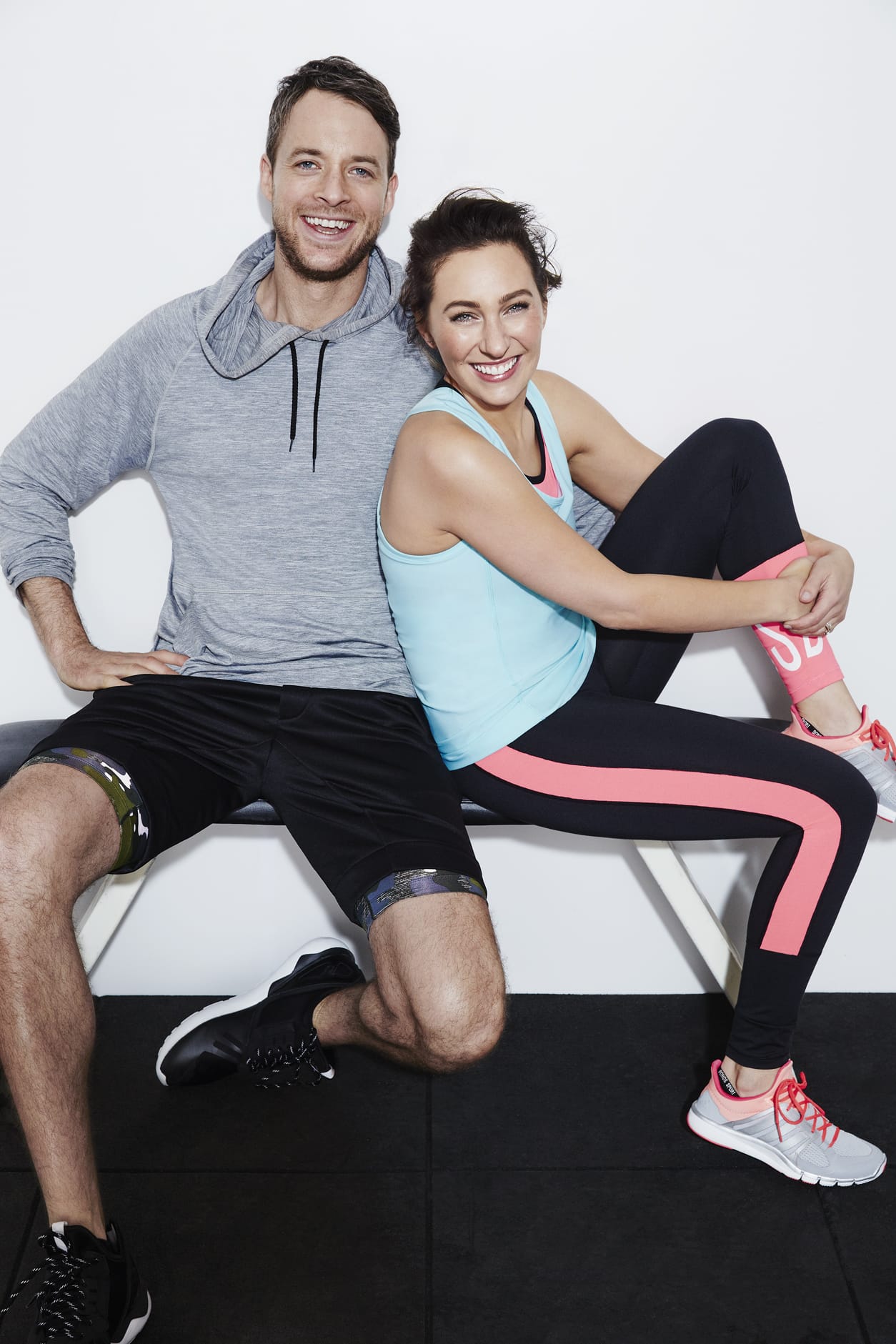 Z: The public feedback has been very kind, despite your clear lack of fitness, sports, and power skills, do you have anything you'd like to say to them?
H: Very well, don't answer my question. I would like to thank the public for being smart enough to realise that any shortcomings I have on the ad were the work of special effects or, more likely, stunt doubles you got in after I went home from shooting on that afternoon where you said you had to "hang around" to "do a few things" with "stunt doubles" to "shame me".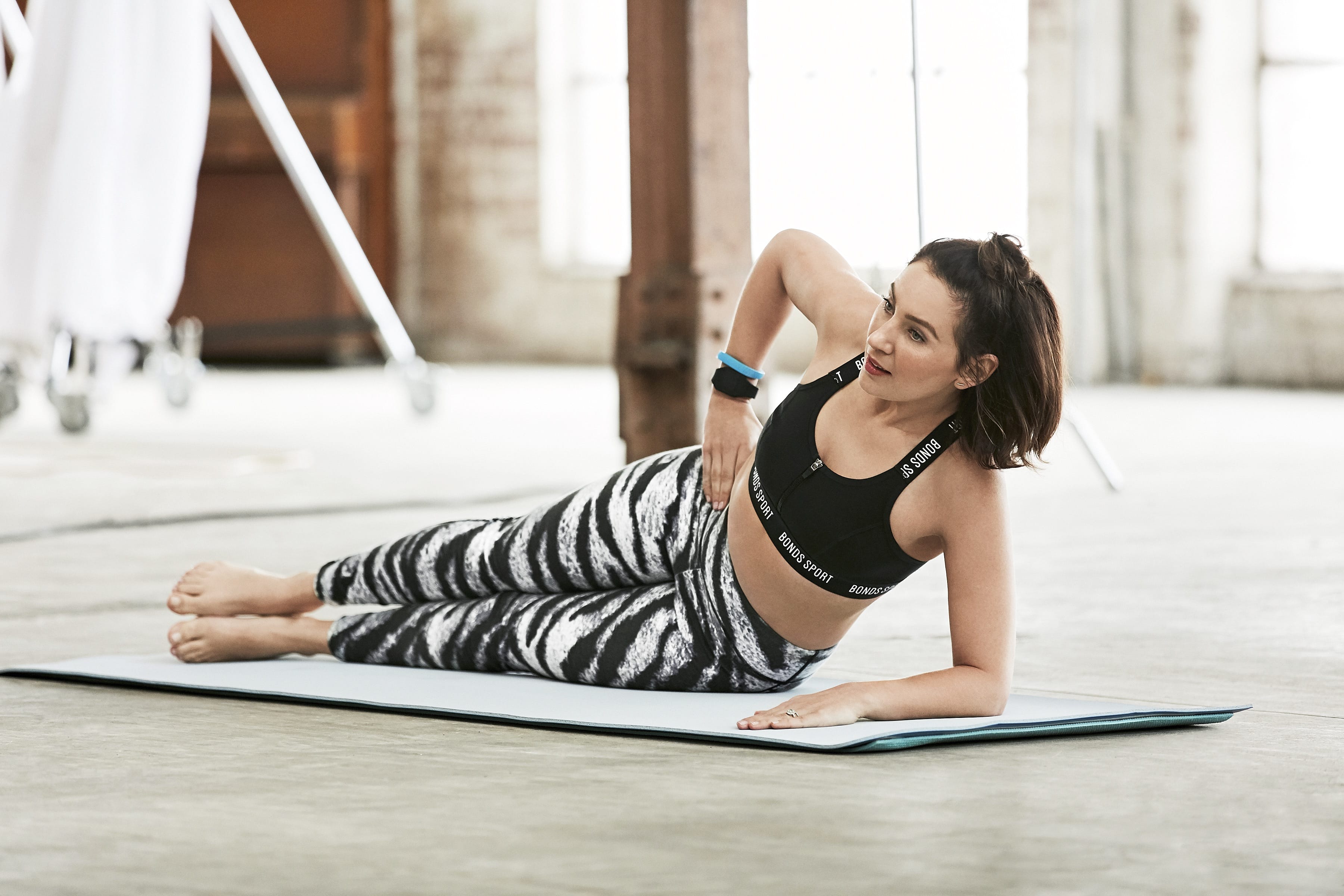 Z: When I consistently beat you in all the stuff except for the chin-up because I hadn't warmed up properly, did you secretly consider organizing some form of trophy for me after the shoot?
H: It is often said that the only true measure of a person's worth, both in terms of physical strength, inner strength, outer beauty, inner beauty, human spirit, generosity, kindness, ability to be a good friend, partner, child, parent and/or co-worker, is the ability to do at least one good chin up. So no. I was sort of viewing the chin up as the only real event and to be honest, was sad when you didn't sling ME a trophy for it.
Z: Thanks for playing along in my Bonds Sport campaign, honey. You were a really good sport. Ha ha, geddit!!
H: No, but only cos I just did a 500 chin-ups and all the blood has rushed to my guns from my brain. I expect to get the joke later, and am looking forward to it.