Good news ICYMI: Laugh-out-loud protection from light bladder leaks is HERE with our game-changing reusable Damn Dry® undie range. Sneeze and giggle-safe, they support you through all types of pesky pelvic floor issues while still actually feeling like regular undies. About damn time, huh?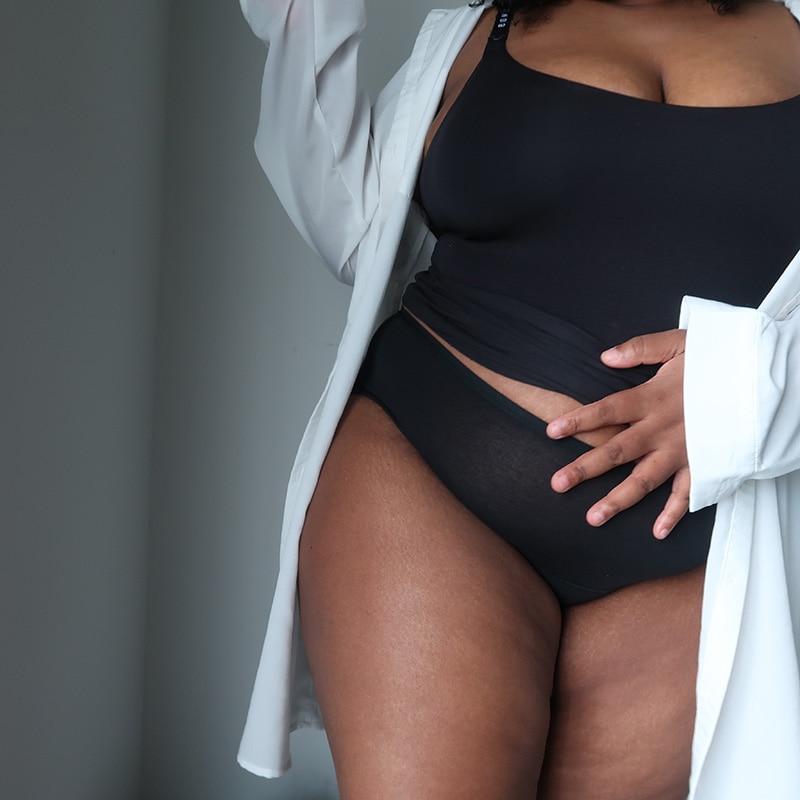 Designed with fancy triple-layer tech to keep you dry and fresh from AM to PM, Damn Dry® undies absorbs leaks and wicks away wetness, neutralises odours and has a discreet, flexible gusset that moves with you. Oh, and they also help to reduce waste by replacing pantyliners. Praise be!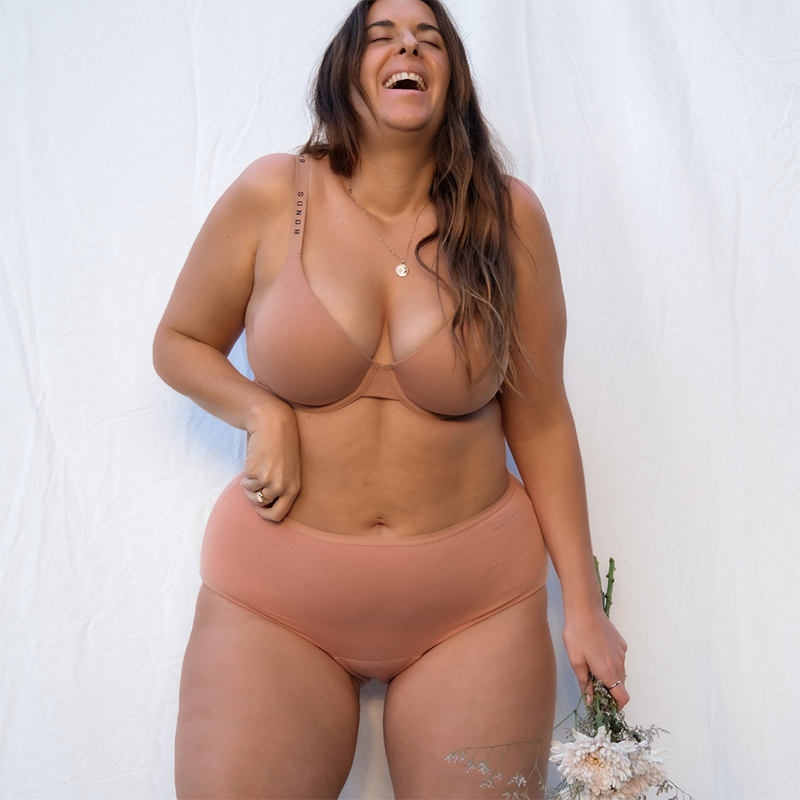 Want some real-life proof that they do what they say on the tin? Fair 'nuff! Here are a few of our favourite women (many of them mothers) sharing their honest feedback on what Damn Dry® is doing for them.
"Leaks post birth are totally normal; we've literally given birth to a human! I've been trying out Damn Dry and am so impressed by how comfortable they feel. I've worn them exercising as that is when a leak might spring on me, and when wearing them you'd never know!" - Mel @melcarrero_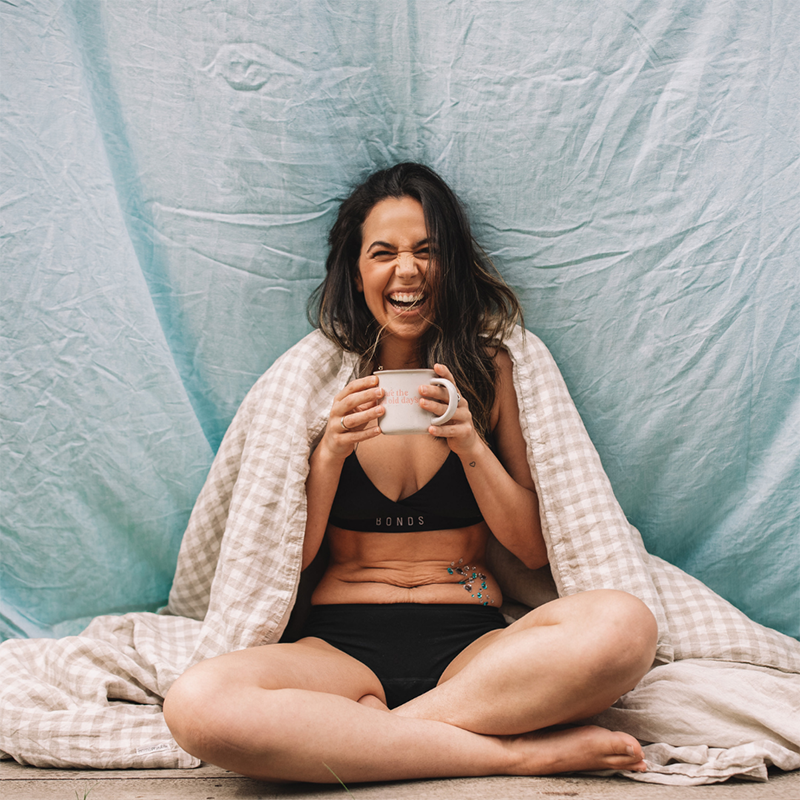 "Fortunately, I don't suffer from light bladder leakage. I do, however, have to wear panty liners every single day because I have quite a bit of discharge throughout my monthly cycle and I absolutely haaaaaaate that feeling of wetness. So, I trialled Damn Dry in the hope they would work for me… and I have one word for you: AMAZING!" - Maggie @thepeninsulamumma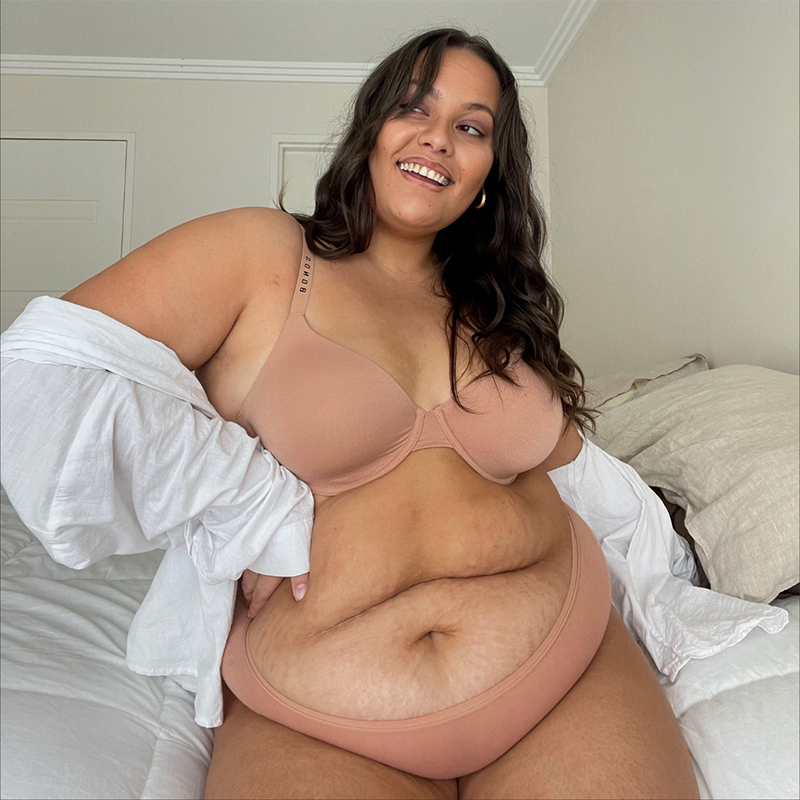 "I hadn't been told about how light bladder leakage can happen after you have kids, so I didn't even know it was a normal thing. I remember having anxiety to go to the gym or to work out with my mates because I knew I would leak. My favourite thing about Damn Dry is that they aren't bulky and feel like regular undies because feeling supported and comfortable is so important." – Vania @vaniaraeli_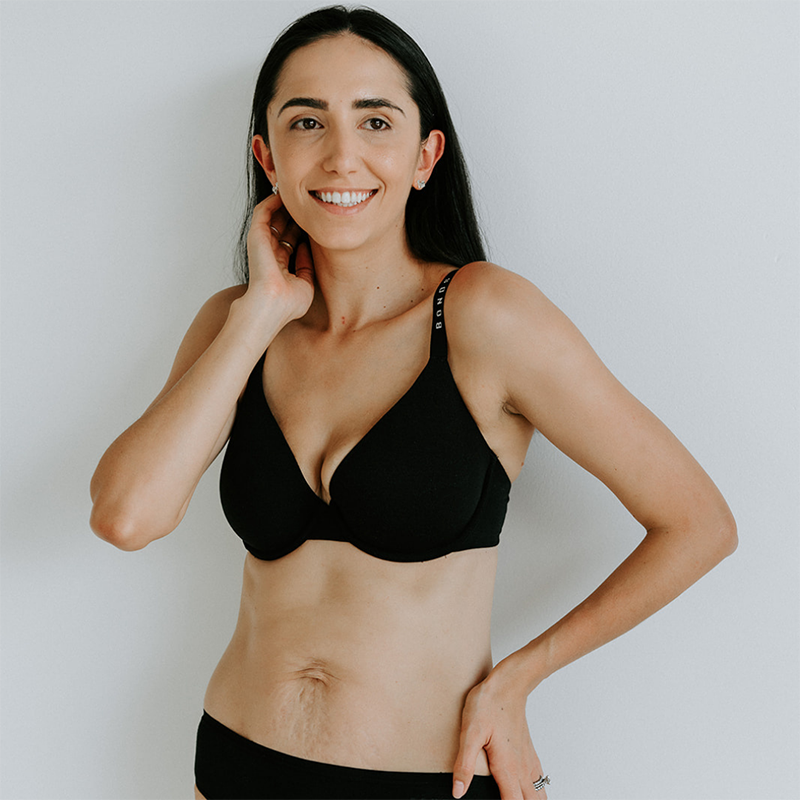 "After three pregnancies (with a lot of strain from vomiting) in six years, the pelvic floor isn't what it used to be. I've been wearing Damn Dry for exercise, and they are giving me the confidence to run, jump and push myself that little further. I love that they are a reusable option, instead of having to wear liners, and that they are so discreet. If only I had these during my pregnancies, they would have been a great help for leakage!" – Brittany @bybrittanynoonan
Available in full brief, midi brief and bikini brief styles, shop our range of Damn Dry® Undies exclusively online, as well as our range of leak-proof Bloody Comfy Period Undies.