Feel free, feel safe, feel love – is the motto behind our brand new Pride collection. We're kicking this range off with a 2021 homage to Donna Summers' popular disco anthem, I Feel Love, by ARIA award-nominated Australian musician and member of the LGBTQIA+ community, Mo'Ju. The new rendition of the iconic track aims to celebrate the joy and spirit of Pride festivals and events all across the country, which can often be the first time many people in the LGBTQIA+ community feel safe and loved for being themselves.
With styles across men's and women's underwear, clothing, kids' and baby clothing, our rainbow-ified range is a celebration of love in all its many forms.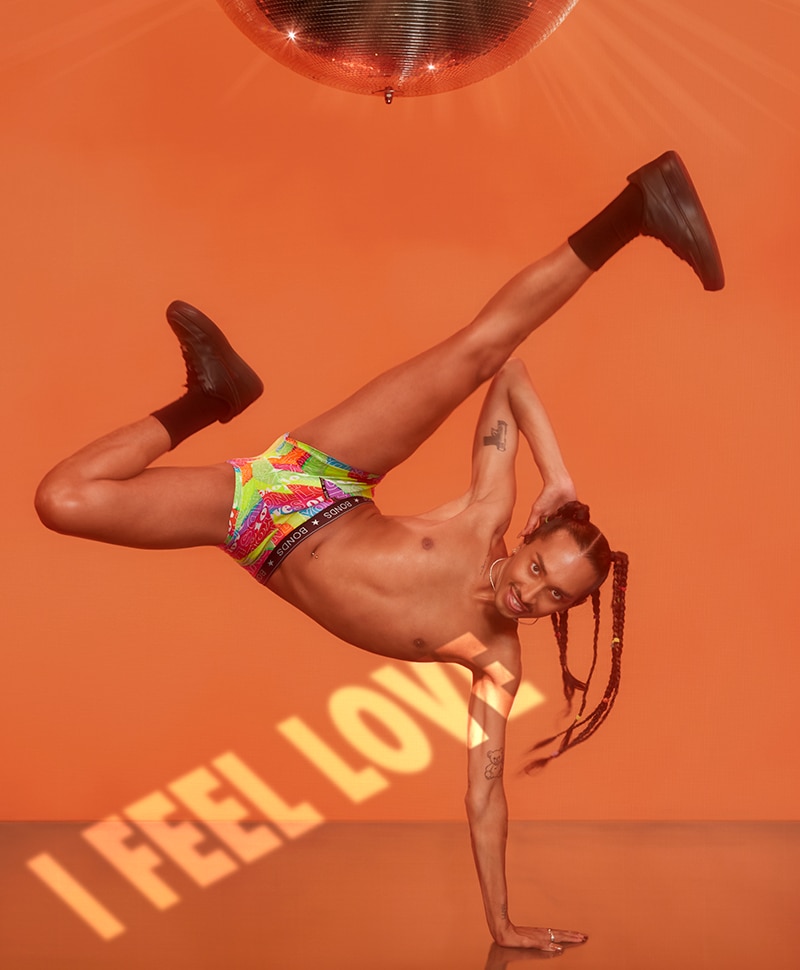 The campaign features a range of influential faces from the Australian LGBTQIA+ community - including AFLW star Moana Hope, model A.J. Clementine, soccer player Andy Brennan, drag queen D Flowers, and many more.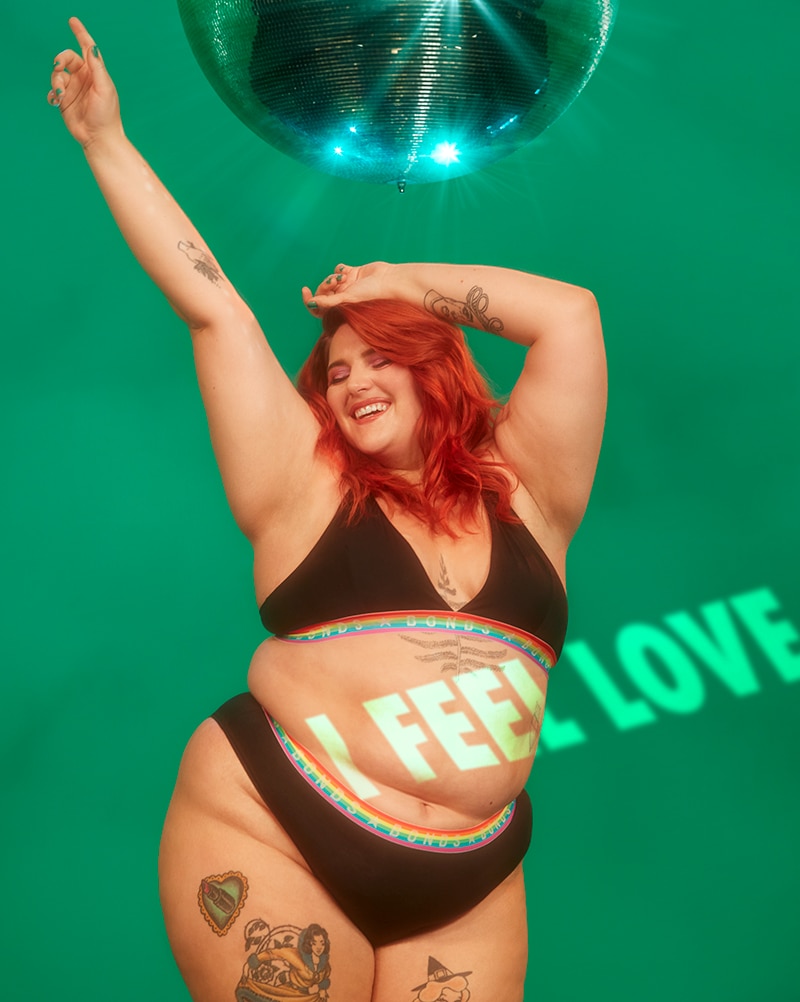 We have an ongoing partnership with Minus18, which helps to fund important peer-to-peer support, education, training, and safe spaces for LGBTQIA+ youth - including the sparkliest night of the year, the Queer Formal, where LGBTQIA+ young people can be free to be their true selves. Find out more about this important partnership here.
Feel the love with the new Pride range from Bonds. Available in store and online now.