Get Intimate with Andreja Pejic
product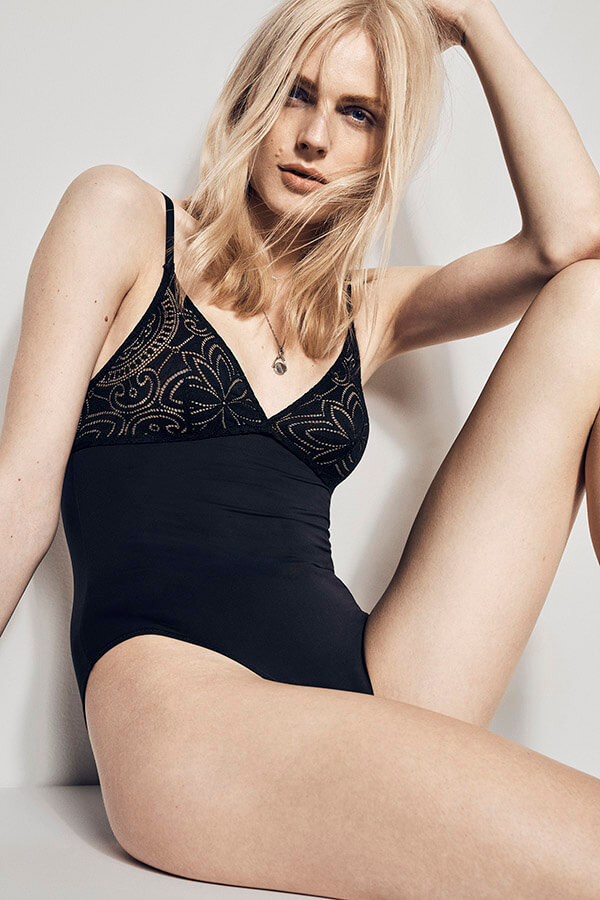 Andreja Pejic needs no introduction. But in case you have been living in a bubble for the past couple of years and haven't heard her name, Andreja is a Bosnian-Australian who broke through the ranks to become one of the world's most recognisable and inspirational transgender models.
To put it in context for you, as a child she fled war-torn Bosnia and arrived in Australia as a refugee. By 19, she was modelling for the likes of Jean Paul Gaultier, and in 2015, following her gender-reassignment surgery, she went on to become the first transgender model to appear in Vogue.
Now, she's realised another dream - to join the long list of iconic Australian models, including Miranda Kerr, Kelly Gale, Shanina Shaik, to become a Bonds girl. We caught up with her to discuss her new campaign, Intimately by Bonds, and so much more. Q: Tell us about the last time you had 'all the feels'.
A: When listening to Chris Isaac's Blue Hotel while driving across the red dessert in Arizona with my two best friends. I was in Scottsdale by myself recovering from a surgery and feeling pretty down and they drove across the state to surprise me. We sneaked out of the hospital and went to the mountains.
Q: If you could, what would you tell your younger self today?
A: I would tell myself not to cry over the guy you were dating who didn't want to hold your hand in public because he wasn't comfortable with you, but more-so himself, because 10 years later that guy is going to walk into a Bonds store and be reminded of what he lost.
Q: How do you feel when you wear underwear? What does it represent to you?
A: When I think of underwear I think of feminine hip bones, of dancing around before a shower, 1960s Marilyn Monroe beach photos, being topless in the summer heat and, for some reason, toned butt cheeks with goosebumps all over them. I think it's from the first underwear add I saw as a kid. "Wearing underwear and nothing else to me represents a level of comfort with my own body that took me about 24 years to achieve. Every time I do it I am reminded that anything is possible."
Q: What pieces from the Bonds intimately range do you love the most and why?
A: My favourite is the burnt orange lace set I'm wearing in the campaign. I also love the body suits. Very well cut!
Q: What do you look for when shopping for intimates?
A: I look for understated sex appeal. Flexibility is also important, I want to be able to go from shopping for groceries to making out with a cute boy without having to think about changing my panties. I don't wear bras too often but when I do I seek a slight lift but without much padding unless I'm wearing my bra as a top in which case I'm happy to aim for total-in-your-face cleavage. Although with my B-cups/small C-cups I rarely achieve anything close to that but it's the feeling that counts!
Q: What does 2019 have in store for you?
A: So much to come! I've started my career in acting and I will be filming my second movie, which I am super excited about! I'm becoming a Bonds girl which I never thought possible. I hope to spend more time with my family and traveling back home more often. I want to take up ballet lessons and writing classes and I want to get through at least 50 movies and books on my "To read/watch" list.
Q: What's one word you'd use to describe how you feel about your body?
A: Genius.
Explore our Intimately Womens Underwear Range In Store and Online.