Meet the class of '22, who are flipping the script on period talk by standing up for their cycles, saying see-ya to outdated stigmas and making menstruation mainstream. Fronting our game-changing range of Bloody Comfy Period Undies, these next-gen Aussie disruptors are ditching period rules and disposable period protection (bye pads and tampons!)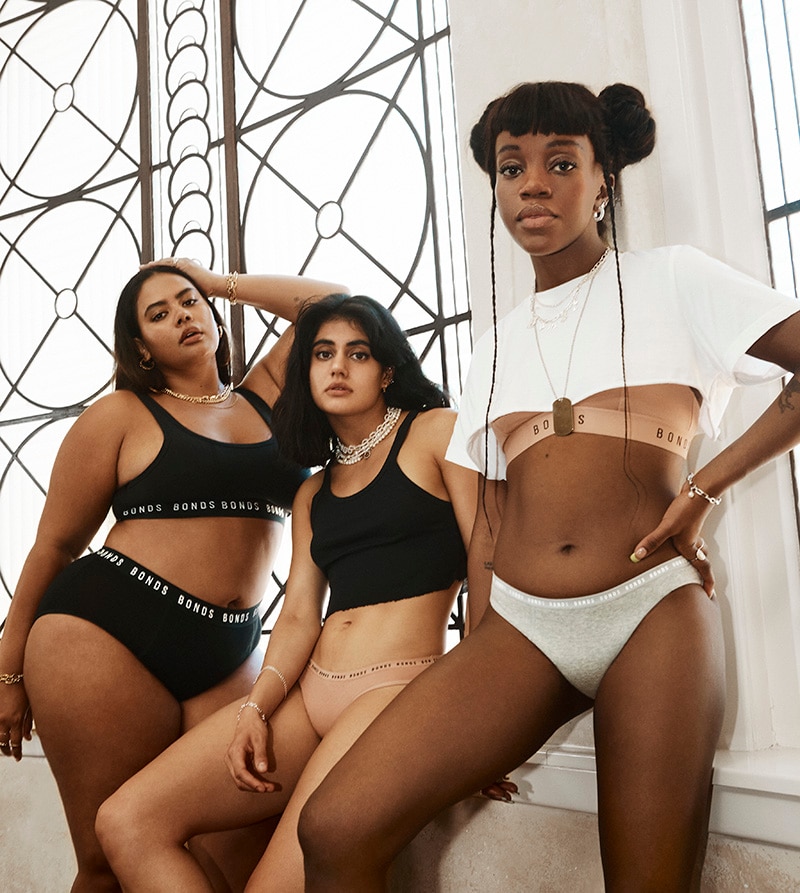 Creating the friendship group of Gen-Z dreams, we teamed up with Zimbabwe-born, Australian-based rap hero Tkay Maidza, known for her Y2K style, recent tour with Billie Eilish and NME award for best Australian solo act this year. Joining the class is model-activist Mahalia Handley, upcoming Heartbreak High star Ayesha Madon, non-binary environmentalist Daila Melkins and model Dechen Grenfell.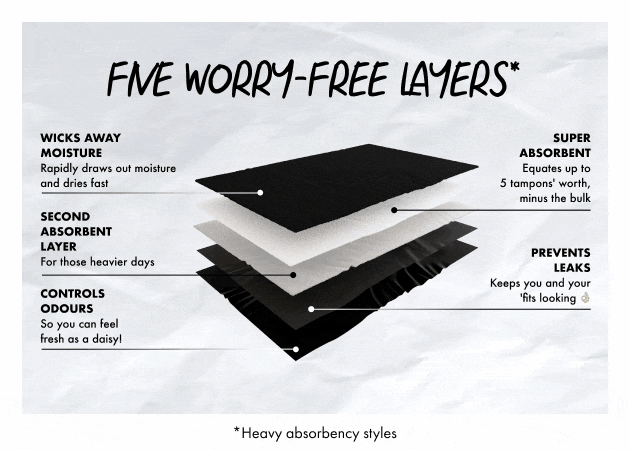 Designed to go with the yo-yo of your flow, our period undies are built with five worry-free layers, including a genius combo of absorption, odour-zapping, leak-preventing technology. All in a flexible, non-bulky gusset that keeps you feeling protected but not restricted.

Ever need a tampon or a pad (but not really) just enough protection not to stain your undies? Our period undies are available in 4 absorbencies so you can customise them to your cycle. Our Ultra Light and Light styles are awesome for the start and end of your cycle, our Moderate styles are great for those average-flow days, and our Heavy styles are for those moments when you need the most protection.
Ready to ditch the disposables for good? Check out the full range here.