Although the festive season can be filled with lots of good times with loved ones, for many families across Australia it can bring stress, sadness and strain. We partner with
GIVIT,
a non-for-profit organisation, that connects those who have with those who need. Recently, we caught up with CEO Sarah Tennant to discuss the ways in which GIVIT is helping to make a difference to those facing hardship these holidays.
What impact can GIVIT have on children and families during the Christmas period?
Christmas is a stressful time for many Aussie families struggling to make ends meet. Millions of people are experiencing financial hardship at the moment, and unfortunately we often see a rise in domestic violence requests around Christmas. Adding to this, COVID restrictions have prevented many families from seeing each other.
Through GIVIT, big-hearted Australians can bring some Christmas cheer to children and families they will never meet. Donors can give a grocery voucher to help a family escaping domestic violence have a proper Christmas lunch; a board game for a child living in foster care; or an unused bike to bring joy to a child and help them get to school. We channel generosity to where it's really needed, and together with generous donors, we can make a real difference for so many this Christmas.
This will be the first Christmas where GIVIT's FUND option has been up and running. If you see a request on
givit.org.au
that you'd like to fill, but you don't have the physical item to donate, you can FUND the purchase of that item. 100% of the funds you donate will be used to buy that specific item on your behalf.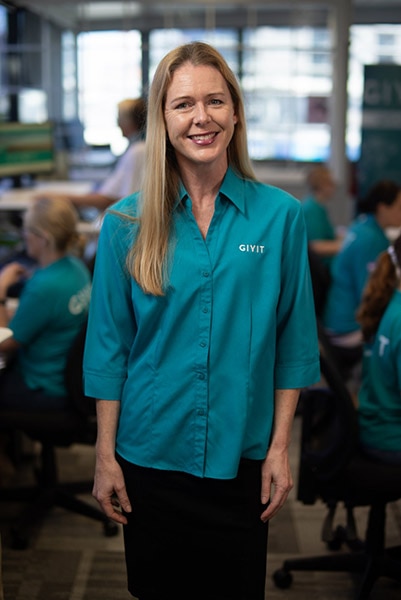 Tell us a story of one of the most memorable Christmas GIVIT donation moments.
My favourite Christmas donation moment was visiting the town of Stanthorpe in Southeast Queensland after bushfires devastated the area in 2019. Generous donors had helped us raise money to purchase Christmas presents for families who had been impacted by the fires. Seeing the impact we were making just by purchasing the presents from local businesses was incredibly rewarding. One shop owner hugged me, and with tears in her eyes told me she now believed Santa was real.
How will the GIVIT team be celebrating Christmas together after a very difficult couple of years?
The wonderful GIVIT team is spread across the country – from Brisbane to Orange, Margaret River to Gippsland. While COVID means we won't be celebrating together in person, we'll definitely be coming together virtually. It's a Christmas tradition at GIVIT to purchase something from GIVIT's 'what's needed' list on behalf of all our staff and volunteers – something close to their own hearts.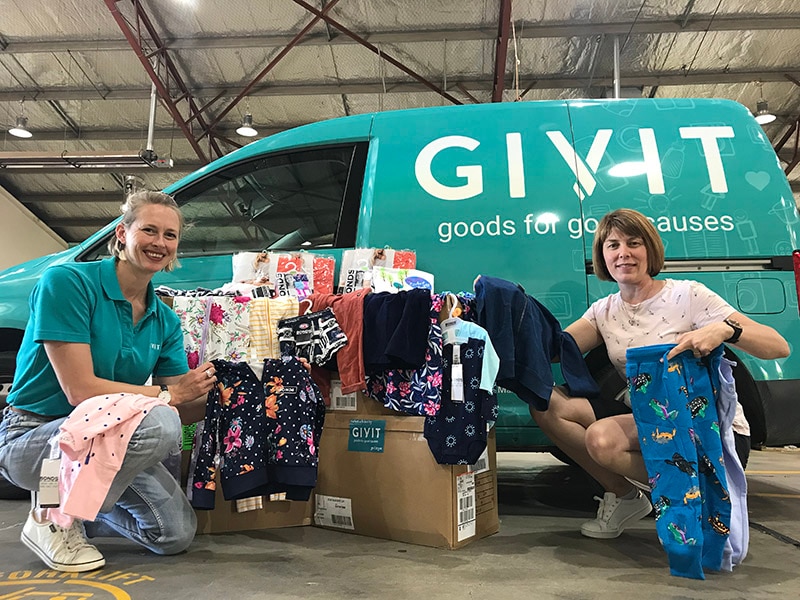 What does the holiday season mean to you?
Time with family and friends, being grateful for what we have and helping those less fortunate. My family also has a tradition of looking through the GIVIT website together and choosing some meaningful requests with items that we can buy and post. It's a simple way to help, but also incredibly powerful.
What Bonds product are you hoping ends up under the tree for you this year?
I am all about comfort, especially with the amount of time we've spent working from home! I hope to find some Bonds Cosy Livin' pants and a Cropped Pullover under the tree this year. And you can never have too many undies and socks!
To learn more about the wonderful work GIVIT does and/or to donate visit their website.