Content warning: this blog post contains themes involving suicide and mental health. If you need help, please call Lifeline on 13 11 14 or Kids Helpline on 1800 55 1800.
Our vision is to make you comfier every day. This month is Mental Health Month, and to help shine a line on this issue, we've partnered with our friends at MOOD tea to give away two Bonds x MOOD tea comfy prize packs (including a Bonds Comfy Livin' set and MOOD tea bundle) for you and your bestie. Entering is SO simple, head over to our Instagram and follow the instructions on the post.
To get a greater understanding of the important work MOOD tea does in helping to prevent youth suicide, we spoke with General Manager, Jenni Hayward, about how the brand got started and what you can do to help yourself and those around you during Mental Health Month.
Tell us a little bit about MOOD tea and how it got started.
Every day nine people in Australia die by suicide. It is the leading cause of death for young people aged 15-44. These alarming statistics are the reason we started MOOD tea, which is a purpose-driven tea brand on a mission to prevent youth suicide - one cup of tea at a time. 100% of profits from MOOD tea fund youth mental health programs run by our charity partners. MOOD tea is a first of its kind, bringing together the media, marketing and creative industries to use their collective force for good. Over 70 organisations (and growing) are using their skills for good, at no cost, to launch MOOD tea to the world. We also have some great ambassadors that have got behind our cause, including Jules Sebastian, Luke Keary, Marlee Silva and Liv Phyland.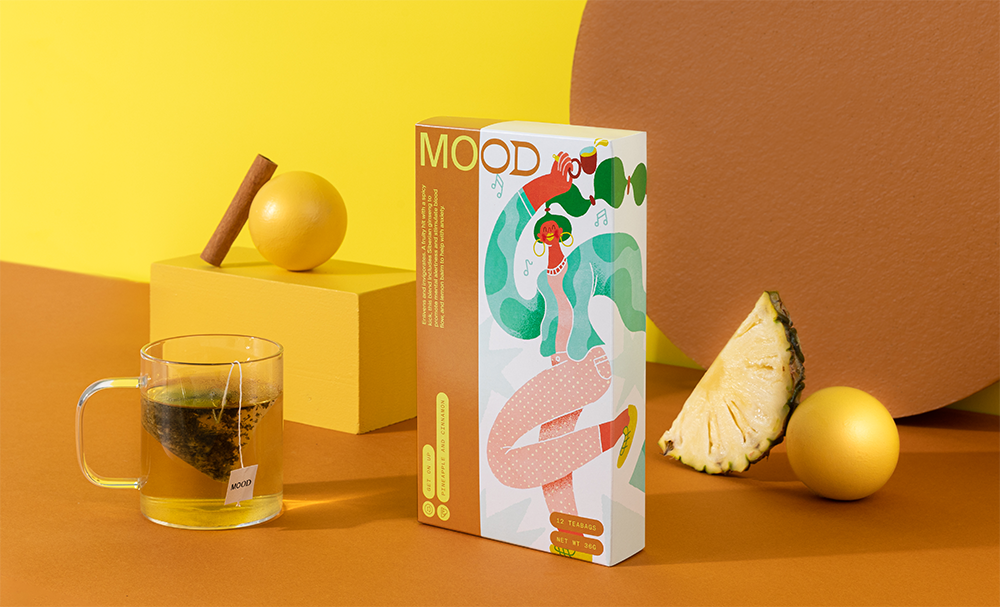 So, why tea?
Tea is synonymous with mental health. When your friend pops over and wants to talk, the first thing you do is put the kettle on. We developed MOOD tea with ingredients that have functional benefits for your mental wellbeing. There's a brew to suit your every mood whether it's Get On Up to energise you in the morning, Be Kind Unwind to help you chill in the afternoon or Sweet Lullaby to get you ready for sleep. We love the fact that with our tea you can sip selflessly because while you take a moment in your day for your own mental health, by sipping MOOD tea you are also helping someone else with their mental health.
Why is Mental Health Month so important to MOOD tea and what are you doing to help support youth mental health?
With Lifeline reporting its highest number of calls in its 58 year history this year, there has never been a more important time for us to focus on mental health support and education. Mental Health Awareness Month is a great opportunity for us all to take a moment to think about how we can look after ourselves and our communities better. We have recently started to run free webinars for our community hosted by Dr Norman Swan on topics from the long-term impact of Lockdown on kids to alcohol use and mental health. To hear more about these informative sessions, join our mailing list on our website mood.org.au
What are some of your top tips for taking time to stop, reflect and unwind this Mental Health Month?
I'm not a mental health professional and everyone has to find what works for them but what I have found to work for me is:
Stop - Carving out time in my day to myself. I find waking up early (I get up at 5.30am) gives me a little bit of uninterrupted time before the rest of the world wakes up. I love having a quiet cup of tea and doing whatever I feel like. Sometimes that's reading, sometimes meditating, sometimes just doing nothing - basically anything but looking at my phone!
Reflect - Journaling is something I have discovered recently, and I'm hooked! I find it is the best way for me to organise my thoughts and work out what's happening in my mind. I had always thought it was more complicated than it is. I just sit and scribble whatever comes into my mind on a scrap of paper and when I'm done, I throw it away. I almost always feel lighter and clearer after doing that.
Unwind - I love the Headspace guides to meditation. I discovered it on Netflix but have since been listening on Spotify. Some days are easier than others but generally I find it helps calm my mind. My goal for this Mental Health Awareness Month is to try to do at least 10 mins each day.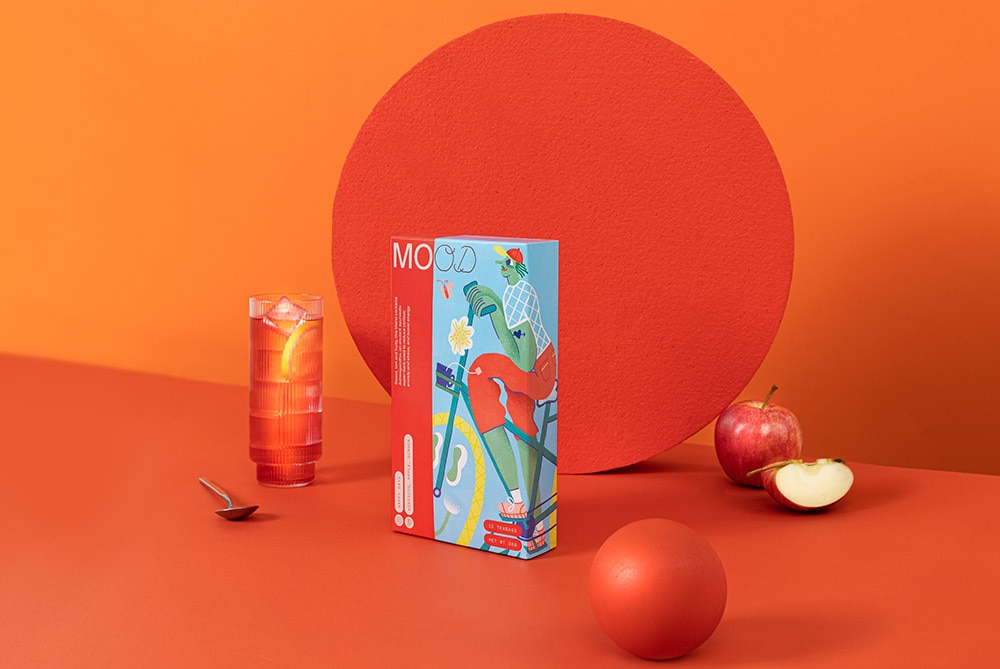 What are some of the ways in which MOOD tea is helping make the world a comfier place for all?
MOOD tea funds programs run by our charity partners (currently batyr, BackTrack Youth Works, and The Sebastian Foundation). In May and June 2021 (just before lockdown), 228 14-18 year old's at a school in Warnervale in regional NSW took part in a batyr@school program funded by MOOD tea. Created by youth mental health organisation, batyr, the programs are carefully designed to provide young people with tools to address mental ill-health. batyr's unique peer-to-peer model made an impression on the participants with:
87% saying it was important to hear from young people with lived experience
89% feeling more equipped to look out for their mates
According to the team at batyr, the positive feedback from these programs has been overwhelming, with one participant saying: "it's empowering hearing other people's stories – it's like yes, they can do this so can I." Ensuring that young people learn to smash the stigma around talking about mental health, reaching out for help and looking out for their mates is one way that we are helping the next generation feel comfier with looking after their mental health.
For more information on MOOD tea or to buy some of their life-saving tea, visit their website.