They say nothing brings greater joy than being a new parent. Buuut... those little squishes can also be massive liabilities. For instance, have you ever experienced a 'Natural Disaster,' or poo-splosion and thought: "hmm, there ought to be some sort of compensation for this"?
Good news: Now there is!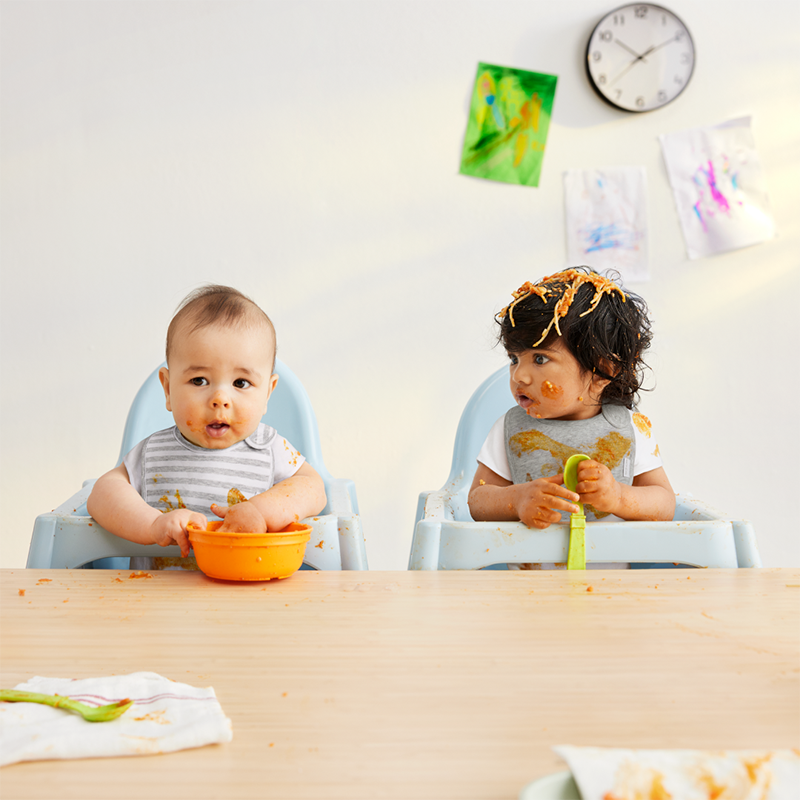 Enter Bonds Baby Cover – a brand new comprehensive poo-licy that covers you for all kinds of baby-related accidents from explosive nappies to painting the walls with lipstick. That's right, now new parents and caregivers of babies under 12-months-old can lodge a claim and receive a FREE (!!) Bonds baby product with their next online order, plus loads more epic member benefits from discounts to VIP product access.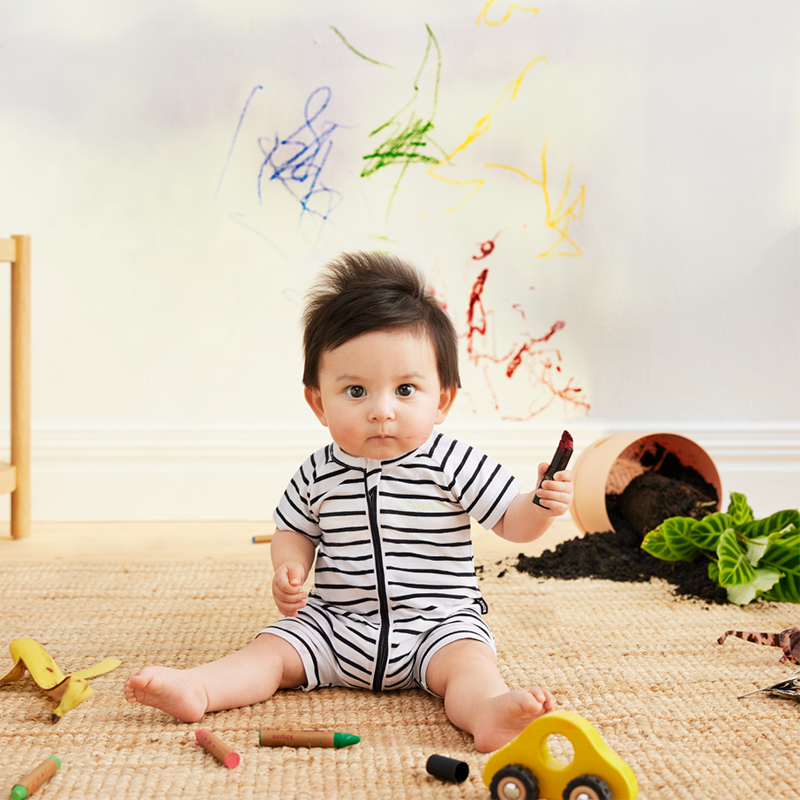 Genius! Brilliant! Amazing! How can I sign up?
First up, check that your bub is the right age (under 12-months-old) by popping their date of birth into our eligibility checker. Next, complete your registration by signing up or logging into your existing Bonds & Me account. Once you've completed your Baby Cover sign-up, you can start accessing benefits immediately, like lodging a claim for one free baby product with your next online order.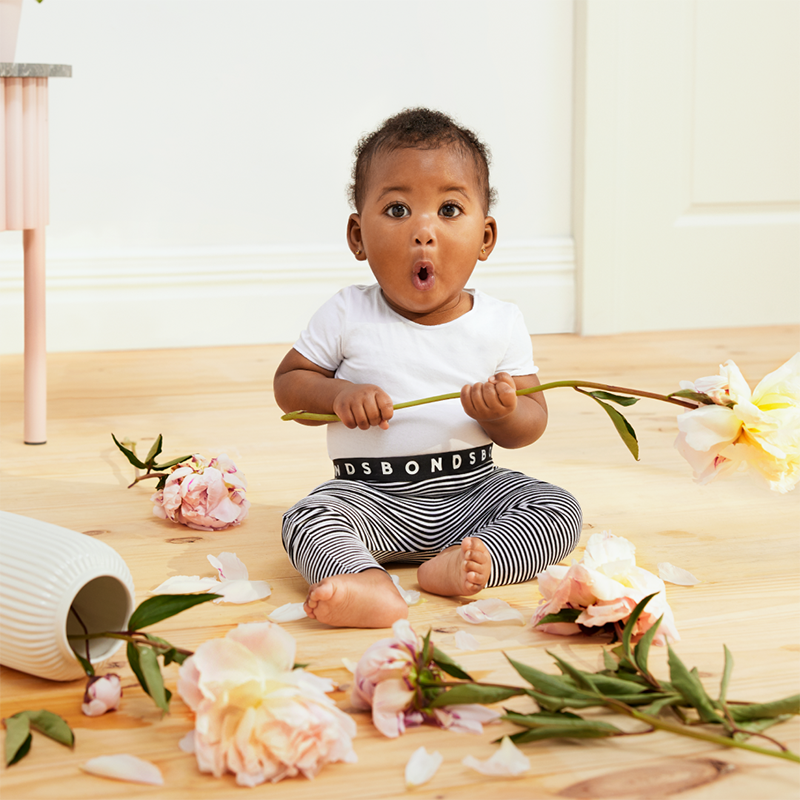 As a member, what am I covered for?
Natural Disasters
Category 2 earthquake, or Poo-splosion.
A Poo-splosion is defined as a significant down under disturbance created by a number 2 earthquake, eruption or pooclear explosion, accompanied by a seismic wave of odour. Mouth-breathing is recommended. Any resulting non-washable damage is covered.
Vandalism
Wilful texta damage to walls and clothing.
Unless your baby is a mini Banksy in the making, whenever they are defacing your property, it's technically vandalism. And that's exactly how Bonds Baby Cover sees it.
Third Party
When 'it' goes everywhere and on everyone.
Your pint-sized problem can easily become a problem for everyone else. Your Bonds Baby Cover poo-licy is here to protect you in all kinds of sticky (and icky) situations. Say pasta la vista, baby!
Accidental Damage
Accidentally-probably-on-purpose damage.
Accidents happen. It's a fact of life. But when you've just been born, how could you possibly know that? A family heirloom, precious memorabilia, even your spirits – whatever baby has broken, you're covered.
Got more questions? Great, we love an inquisitive mind! Check out our FAQs here. Or, if Baby Cover sounds exactly like your jam, sign up now and lodge your claim THIS instant!